In our neighborhood, we have a 'volunteer' association. This means that we don't pay home owners association dues unless we choose to do so. One of the 'benefits' of donating is that you get Crimewatch emails that detail every crime that has been committed within a 10 to 15 mile radius of our little neighborhood. You also get a little newsletter that, again, highlights the crimewatch items.
When we first moved into our home, which is nestled into a little neighborhood of perhaps 60 houses total, and that backs up to a greenbelt that is lined by a creek, we signed up for the volunteer association. Back then, while I knew that old adage, what you focus on expands, I wasn't quite as sensitive to it as I am now.
That first year, nothing seemed to make its way to us. We didn't receive the Crimewatch emails and very rarely received a newsletter. I didn't think much about it, and didn't donate again because, quite frankly, I forgot and no one asked us to donate.
Then, about three years later, while I was in the middle of my own crisis, we were stopped on the street by the person who does the Crimewatch bulletin. Apparently, he knew those of us who weren't donating. Our conversion van had been parked out front, and though I repeatedly asked Mark to bring it to the back (we have a gated back drive) as I felt something was off, he didn't and the van was broken into and the big screen TV, DVD, and Chance's childhood DVD collection were stolen. The man who stopped us said, "Now, maybe you will contribute to the association. Do you want to volunteer for the Crimewatch team?"
I remember standing on the street feeling a tiny bit of fear about being invaded, and then this man's pounding energy flying at us with such bitterness.
We donated, just like we did before, when asked. To me, I don't really think about this sort of thing. It certainly wasn't personal. At the time, I was in very low frequency, too; a neighborhood donation paled in comparison to other concerns. A perfect match such as it was. I began receiving these emails filled with this intense hatred and agitation. I couldn't read them … they were filled with too much energy. What I remember most was the lists of crimes and this man's stories about how someone stole his identity and then it had happened to his brother…on and on it went.
I was sitting here about to update my bio when one of his emails popped up on my auto email alert, and all I saw was the first line… I haven't received any crimewatch alerts. Apparently, he has passed the baton to someone not so organized as he.
Today, his presence brings me gratitude. I'm thankful I'm my mother's daughter – the woman who left her purse in a Wal Mart parking lot and a young man returned it, complete with the $100 dollars from the check she cashed and her two checkbooks; one personal and one business. I'm grateful that even on that day when our van was broken into, I knew things would be okay; they always are. I'm grateful I'm not preoccupied with the insanity of others…and the experiences that insanity brings to others.
I'm also grateful for the man who, until today, I didn't realize was an angel sent to me to show me how I was feeling at the time… it's us against them. Today, I know that's not true. And, for that, I'm delighted to send him love and hope that one day soon he knows that for himself, too.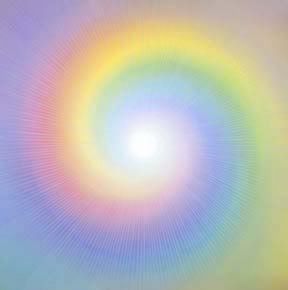 Play Audio